Essential Yoga Therapist
Training Program
50 Hours | 1~ 5 October
"This program empowers and prepares you to be a full-fledged Yoga Therapist. It provides highly dynamic therapy approach for various health solution and at same time individually-focused. It equips you with knowledge and application to design and deliver solution for groups and individual needs."
The Essential Yoga Therapist Training program cultivates seasoned, mature, yoga teachers and provides them the skills and knowledge to become competent yoga therapists. Now we offer professional, medical expertise in yoga therapy, yoga philosophy, anatomy, physiology, psychology and Ayurveda to make this program an incredibly rich and unique training.
In this program, you will develop knowledge and understanding of the philosophy, theory, process, and application of Yoga therapy using therapy method providing the essential foundation for integrating the knowledge and skills required to be a Professional Yoga Therapist. Students will be prepared and equiped with therapy skillset to design and teach therapeutic Yoga for groups and individuals with specific need and demand or health challenges.
Not only you will obtain seasoned knowledge regarding therapy fundaments and applications, you will also have the chance to dive into hands-on practicum in our studio. As a complementary support, you will be fully prepared to implement Ayurvedic principles and adapt classical Yoga practices for specific conditions.
Apply therapy skillset to design and teach therapeutic Yoga for groups and individuals with specific need and demand or health challenges.

Design yoga therapy contents for various common lifestyle-related diseases and mental-health conditions

Employ Ayurvedic principles for use in yoga therapy applications

Develop evaluation and assessments for individual sessions
1. FOUNDATION OF YOGA THERAPY
In this section, students will gain a strong biomedical and mental health foundation. Students learn the philosophical underpinnings of the evolution of yoga therapy as well as asana, pranayama, mudra, yoga nidra, guided relaxation. Students are introduced to explore lifestyle-related diseases and common mental health disorders and their therapeutic approach for healing through yoga, and assessing and re-balancing for imbalances through therapeutic application.
The development of individual sessions is a stronger focus in this module, and students learn to translate the principles and skills of the therapeutic relationship for practice in a one-on-one setting with clients. Formal and informal assessments throughout the module provide the evidence from which student and faculty may gauge the student's learning progress.
2. YOGA THERAPY APPLICATION FOR PSYSICAL ILLNESS
In this module, students gain basic knowledge of many of the more common manifestations of disease in the West, including metabolic syndrome and diabetes, autoimmune disorders, cancer, respiratory illnesses such as asthma and COPD, and Parkinson's and Alzheimer's. Also, you will develop the means to address major back/spine issues, hypo- and hypermobility, S.I. destabilization, pelvic misalignment, scoliosis, and lumbar-disc conditions.
Using case studies and live demonstrations, students gain a thorough understanding of the scope of practice for yoga therapy in medical settings while learning how to navigate the world of Western medicine as an alternative wellness practitioner. By the end of this module, students will have designed a group-series curriculum based on the learnings from the module.
3. YOGA THERAPY APPLICATION FOR MENTAL HEALTH
This part explores the application of yoga therapy in the mental health field and how to use yoga for stress, anxiety, trauma, grief, depression, and addiction. Students learn from experts and explore the application of yoga tools in Applied Methodology sections. Using case studies and experiential practice, students engage with the material through intellectual discourse and embodied learning.
4. IN-DEPTH ANATOMY OF ASANA
This section is a comprehensive exploration of physical asana as it relates to the practice of yoga therapy. With instruction in concepts of motion as well as advanced study of anatomy and physiology, you learn
Asana anatomy

Structural imbalances accessment and correction

Yoga Therapy session design

Asana modifications and adjustments for physical limitations and other considerations
Return home with a more in depth understanding of asana and anatomy ready to support a variety of body types and abilities with yoga therapy and assemble asana plans that meet your clients' individual needs and support their growth and development over time.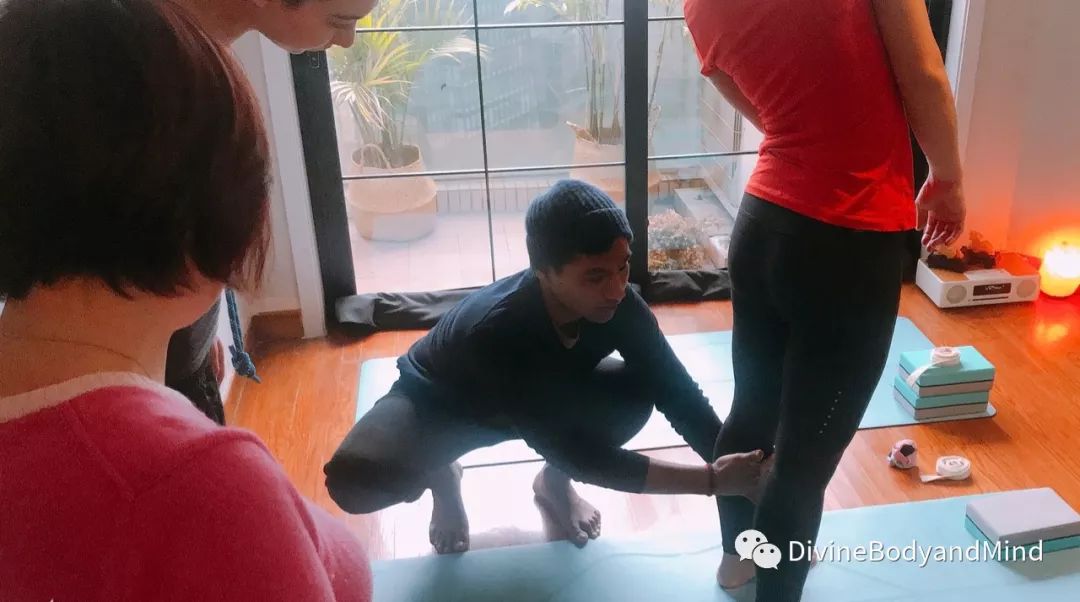 5. PRANAYAMA, MUDRA, SUBTLE ANATOMY
This section takes its starting point from the introduction to pranayama and subtle anatomy and explores pranayama and the realm of subtle anatomy with more depth and breadth.


You learn to navigate the nadis, chakras, and prana vayus of the body, as well as how to incorporate mudras in your yoga therapy consults. Additionally, you are instructed in an advanced pranayama practice as it relates to the work of a yoga therapist. You will come away with a strong understanding in body and mind of the inner workings of pranayama, mudra, and subtle anatomy and how to work with each to assist with correcting imbalances at all levels of the koshas.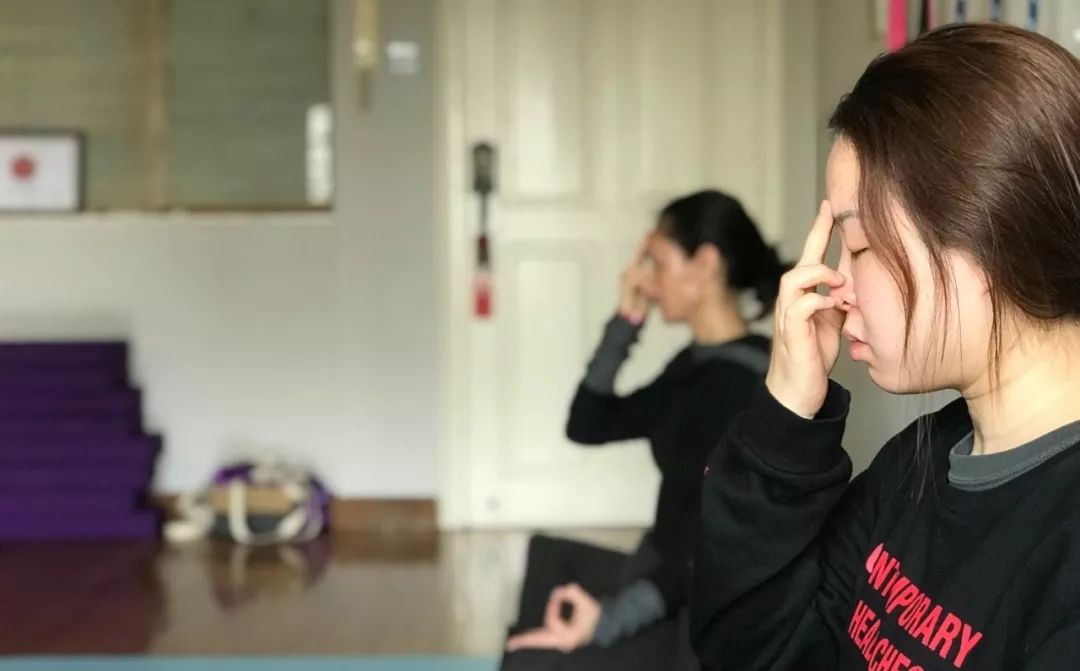 6. AYURVEDA IN YOGA THERAPY
In this program, students gain an in-depth understanding of the philosophical basis for yoga and Ayurveda practices from the Sankhya philosophical system.
Through an exploration of Ayurvedic principles, the five elements, and the methods and techniques of yoga, students learn how to unite these two complementary systems into a methodology for re-establishing balance in their work as yoga therapists. Students explore the first two pillars of health in Ayurveda, ahara (food) and vihara (lifestyle), and learn to integrate these pillars with the bahiranga (external) limbs of yoga. Students' skill in the practical application of Ayurveda is augmented working with the six tastes, including food combining, and the Integrative Yoga Therapy protocol for balancing the mind using Ayurvedic psychology.
You gain a strong biomedical and mental-health foundation, including an introduction to the current field of scientific research on yoga therapy.


***After successful completion of the course, you may ask for the opportunity to assist and teach in Divine Body and Mind Studio as assisting teacher.
The Teacher: DR CHANDAN
FEES

¥7600/person - Including Vegeratian Lunch(包括素食午餐)
Early bird price: ¥6000 register before 10th Sep.
*Divine Body and Mind Studio Members enjoy 10% off.
* English teaching; Translator available upon request.英文授课,如有需求可配翻译。

HOW TO REGISTER
Limited Spots.
Book your seats early via our WeChat "Divinebodyandmind";
Seats will be reserved upon reception of full payment;
Payment Method: WeChat/Alipay OR Cash/Credit Card in our Shanghai stuido.
席位有限
请通过微信提前预约
支付全款预留席位
支付方式接受:微信/支付宝 或 到门店用现金/信用卡支付